Orion's Belt is our classic template which contains a host of modern features.
This is the basic template of a new series, and since the Belt has three stars, our series will also have three templates. Since this is the basic template of the series we decided to do it in classic layout style.
Modular template with Smart Header and animated panels
Main features:
3 Page layout
Standard(modern). boxed and Combi(combined).
Smart header
Classic. Full width module. Modules panel. Article image background.
Smart Navbar.
3 options for background. 3 sticky. Collapsed Search .
Panels
Full width. Custom and preset image. Fixed Background.
Admin Panel
Collapsed Accordion notes and tips. Modal config windows.
Footer
Horizontal and vertical menus. Copyright text. Social Icons.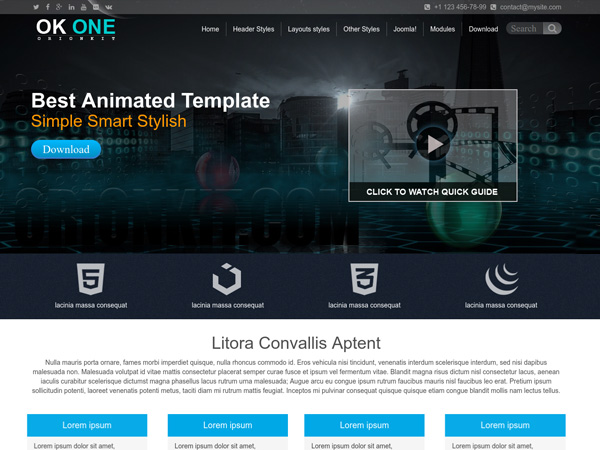 This template is useful for home and landing pages, as has a lot of features and effects like falowing:
9 animated panels
3 different search styles
3 types of sticky top menu
Custom styles for every section
Up to 4 parallel module in panel
Quick social media icons and contacts
Parallax, fix and normal header background
etc